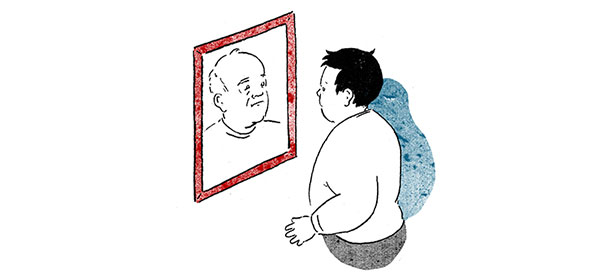 Personal Finance
You are the generation that changed a generation. You are the cusp between the end of the silent and the start of the baby boomer generations. You worked hard, challenged societal norms, and helped grow America into one of the most industrialized superpowers the world has ever seen.
What you might think of the stock market
You of all people fear and respect the stock market for what it is. You have seen the ups and downs for long enough to be able to see some sort of a pattern. While you believe in it, you don't necessarily invest in it completely because you are very sensitive to any little drop in the value of your money. Your income is mainly from your savings. Regardless of how old you are, there is always some sort of investing needs, and advice is (mostly) always welcome.
What the stock market has made since you were born (or around that time)
First, just for your knowledge, the stock market has made 6.27% a year since 1955 (which was around the time you or your parents would have first started saving/investing for you). That means a $10,000 investment in the S&P 500 in 1955 would be equal to over $291,000 today! Check out the graph below to get an idea of what the market did during your lifetime.
How many times have the stock markets taken a beating?
Since the S&P 500 was created in 1951, it has seen about 10 big declines, which correspond to the recessions you have lived through. There might have been a few more recessions than that, but the S&P 500 was not created then.  Some of the declines saw a drop as big as 50%, but the stock market has always recovered to make a new high.
To find out more about stock market crashes and how the market recovered, read this.
What are your priorities?
At this time of your life, your priorities are mixed between yourself, and your next generation (probably even leaning towards the latter). Even though a stable income is important to you, building and leaving a legacy for your children, grandchildren, or the world is as important. You need money to travel the world and enjoy yourself in exchange for all the hard work you've put in (the 'ole blood, sweat and tears). You also may want money to leave behind if you want are involved in a cause like a charity or other philanthropy.
How to let the stock market take care of your income needs
The stock market can provide both income as well as steady growth for your money, if only you know where to look. For present income purposes, you can keep your money in bonds that pay guaranteed interest, or you can invest in stable and mature companies with high dividend yields. The advantages of dividends over interest from bonds are two-fold; you don't pay as much tax on your income and you don't necessarily take on more risk the higher the dividend is.
Check out our Stock Screener to sort companies by Dividend Yield.
How to let the stock market take care of your legacy needs
You have to be careful with the money that you need for your retirement. But then you will hopefully have more than that to leave for people or projects you care about. This money is not immediately time-sensitive. Plus, the more this money grows, the better off the people who its for will be in the future.
You can afford to invest these in investments that take some risk, but offer a much higher reward. A good caliber of these stocks is growth stocks. These belong to companies that have proven their worth, but have a plethora of opportunities ahead. One indication of such a company is small to medium cap companies with higher than industry P/E ratios.  This means that the company is fairly small, and the market expects huge things from it.
Go ahead and play around with our market cap and P/E ratio sorter in the Stock Screener page.
The stock market is young, and so are you
The stock market is still a youngster who has nowhere to go but up, especially as the population increases and companies produce more to meet the demands. Just remember the following things before you start investing again:
1. Your income needs are higher than your saving needs.
2. You need investments that are safe and pay some sort of income or dividend for yourself.
3. Money that you are planning to leave for the next generation can be invested in riskier investments to generate higher returns for them.
4. You have the power to invest for yourself, and you can start by learning how to trade at Wallstreetsurvivor.com